Services
Translation, Editing/proofreading, Website localization, Desktop publishing, MT post-editing
Languages
French to English, Portuguese to English, Spanish to English, and 3 more.
Specializes in
Social Science, Sociology, Ethics, etc., Medical: Pharmaceuticals, Medical (general), and 7 more.
Professional and reliable translator. KickWords Limited will definitely work with Mr. Marteinson again!
Excellent work, great at meeting deadlines and sends impeccable translations! Thank you very much, Peter!
Great vendor to work with. Very responsive, excellent communication, very flexible and delivered on time. Looking forward to working with Peter again.
An expert medical translator and proofreader. He produces high-quality work and is an exemplary professional in his field.
Peter is a great professional: responsive and efficient! We recommend him
Quality work, professsional attitude - what else?
Peter is amazing to work with! He is very responsive, prompt with deliveries, and a genuinely nice person. I recommend anyone who needs an into English translator to work with him, as his passion shines through in the high quality of work he continually provides.
Excellent work! Thank you.
Ekrem Redzic
(Arvato Bertelsmann)
Aug 28, 2013
Fantastic! Helpful! Professional! Fast! A must!
Delivers on time, excellent quality translation.
Excellent quality work. Professional and timely
Philippe Vitu
Aug 26, 2010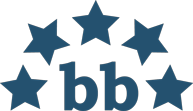 EXPRESS INTERNATIONAL TRANSLATIONS INC. / Express Int'l Translations
Avg. LWA :
5
(5 entries)
Very cost effective, extraordinary quick turnaround time, good quality work. Has everything a translation bureau could ask for.
He provides expertise, profesionalism and high quality service. Will be one of our key translators for future projects.
Rapide, disponible et très performant
Outsourcer feedback
(Those who did not leave a comment)
Jun 22, 2018
MttMortensen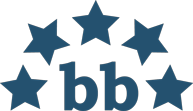 U.S. Translation Company / US Translation Company
Avg. LWA :
4.7
(12 entries)
Willing to work with again:
Yes
Aug 31, 2017
Travod Team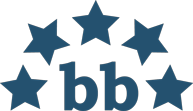 TRAVOD / TRAVOD International
Avg. LWA :
4.8
(103 entries)
Willing to work with again:
Yes
This sevice provider has not yet received any colleague feedback.
Have you worked alongside this service provider? Leave FrenchPhD a rating.