Dr. E. Severing
(Wageningen University)
Dec 08, 2014
Jakub Rychter has produced excellent translations of medical/technical documents from German into Dutch. I highly recommend him.
Outsourcer feedback
(Those who did not leave a comment)
Apr 08, 2015
Enikő Takács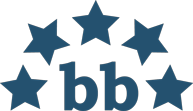 thebigword / The Big Word
Avg. LWA :
3.8
(81 entries)
Willing to work with again:
Yes
Jakub has helped me a great deal with a project that I was working on. His translations are spot on !