https://nor.proz.com/translation-contests/pair/1739/segment_rating/3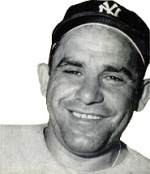 | | | | | | | | | | | | | |
| --- | --- | --- | --- | --- | --- | --- | --- | --- | --- | --- | --- | --- |
| | | | | | | | Discussion & feedback 0 | | | | | |
Source text in English
There were 3 entries submitted in this pair during the submission phase.

Entries submitted in this pair were rated on a per-segment basis. Listed below are all submitted translations of each individual source text segment.
---
Submitted segment translations
Translations submitted for each source text segment are listed below. Segments have had surrounding punctuation stripped, and the resulting identical segments have been grouped together, so each listed translation should differ, but the difference may be subtle (eg. internal punctuation or diacritics).
| | | |
| --- | --- | --- |
| | Viewing segment # out of 14 | |
---
Source text segment #3

- "You can observe a lot just by watchin'."

Translations of this segment

(3 total; 3 unique)

Arī klusi vērojot, var ieraudzīt ļoti daudz

Daudz ko var novērot, ja vien skatās

Tu vari redzēt daudz ko, vienkārši skatoties

---
| | | |
| --- | --- | --- |
| | Viewing segment # out of 14 | |