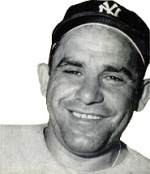 | | | | | | | | | | | | | |
| --- | --- | --- | --- | --- | --- | --- | --- | --- | --- | --- | --- | --- |
| | | | | | | | | | | | | |
Source text in English
There were 5 entries submitted in this pair during the submission phase.

Entries submitted in this pair were rated on a per-segment basis. Listed below are all submitted translations of each individual source text segment.
---
Submitted segment translations
Translations submitted for each source text segment are listed below. Segments have had surrounding punctuation stripped, and the resulting identical segments have been grouped together, so each listed translation should differ, but the difference may be subtle (eg. internal punctuation or diacritics).
| | | |
| --- | --- | --- |
| | Viewing segment # out of 14 | |
---
Source text segment #1

- "I'd give my right arm to be ambidextrous."

Translations of this segment

(5 total; 5 unique)

Saya akan memberikan tangan kanan saya agar kedua tangan saya jadi mahir

Saya akan merelakan tangan kanan saya untuk menjadi seorang ambidekster

Aku berikan hasil karyaku agar kamu lebih pintar

Andaikan kedua tangan saya sama terampilnya

Aku akan berikan tangan kananku agar jadi ambidextrous (dapat menggunakan kedua tangan dengan sama baiknya

---
| | | |
| --- | --- | --- |
| | Viewing segment # out of 14 | |
ProZ.com translation contests
ProZ.com translation contests offer a fun way to take a break from your normal routine while testing and honing your skills with fellow translators.
---
---
ProZ.com Translation Contests. Patent pending.