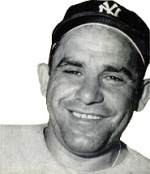 | | | | | | | | | | | | | |
| --- | --- | --- | --- | --- | --- | --- | --- | --- | --- | --- | --- | --- |
| | | | | | | | Discussion & feedback 0 | | | | | |
Source text in English
There were 3 entries submitted in this pair during the submission phase.

Entries submitted in this pair were rated on a per-segment basis. Listed below are all submitted translations of each individual source text segment.
---
Submitted segment translations
Translations submitted for each source text segment are listed below. Segments have had surrounding punctuation stripped, and the resulting identical segments have been grouped together, so each listed translation should differ, but the difference may be subtle (eg. internal punctuation or diacritics).
| | | |
| --- | --- | --- |
| | Viewing segment # out of 14 | |
---
Source text segment #7

- "I'm not going to buy my kids an encyclopedia. Let them walk to school like I did."

Translations of this segment

(3 total; 3 unique)

난 내 자식들에게 백과사전을 안줄겁니다. 내가 했던 것처럼 학교로가서 배우라고 해야죠

제 아이들에게는 백과 사전을 사주지 않을 작정이에요. 그리고 나처럼 걸어서 학교에 다니도록 하고 있어요

난 아이들에게 백과사전만 사주진 않을 것이다. 나처럼 학교에 가서 배우라고 해야지

---
| | | |
| --- | --- | --- |
| | Viewing segment # out of 14 | |
ProZ.com translation contests
ProZ.com translation contests offer a fun way to take a break from your normal routine while testing and honing your skills with fellow translators.
---
---
ProZ.com Translation Contests. Patent pending.