Services
Translation, Interpreting, Editing/proofreading, Software localization, Voiceover (dubbing), Subtitling, Transcription, Copywriting
Languages
English to Chinese, Chinese to English, French to English, and 1 more.
Specializes in
Social Science, Sociology, Ethics, etc., Marketing / Market Research, Poetry & Literature, and 4 more.
Sonia
(Hello Natural Co. (Sonia Chin) )
Oct 31, 2019
Love working with Jacqueline. Prompt and efficient .
Jacq is a pleasure to work with and highly professional. Would be working with her again in the future.
Very professional and diligent interpreter! Highly recommended
Sew Chang Chew
(Sew Chang Chew)
Jun 03, 2018
Great job with on time delivery
Pauline Yap
(B-Lingo Communications Sdn. Bhd. (989658-M))
Oct 02, 2017
reliable, honest & dedicated
Angela Matius
(Quality People Asia)
Aug 24, 2017
Absolutely yes! She is very flexible, friendly and talkative. It was pleasure to work with Jacqueline. I hope that we can work together again next time.
SYLee
(Cat Eagle Translation and Training)
May 30, 2017
Excellent interpreter, ethical and responsible.
Rebecca Ng
(Super Wonder Kidz Enterprise )
Aug 01, 2016
She is friendly and serious in her work.
Outsourcer feedback
(Those who did not leave a comment)
Sep 08, 2020
(Nurul Izzy)
Willing to work with again:
Yes
Jun 03, 2020
Ian Angell (Signal Flare )
Willing to work with again:
Yes
Jun 03, 2020
(Signal Flare )
Willing to work with again:
Yes
Dec 12, 2019
Janice Cheong (Gerakbudaya Enterprise Sdn. Bhd.)
Willing to work with again:
Yes
Nov 27, 2019
(B-Lingo Communications Sdn. Bhd. (989658-M))
Willing to work with again:
Yes
Nov 02, 2019
Jericho tan (Huff and Puff Sdn. Bhd.)
Willing to work with again:
Yes
Sep 07, 2019
(Favory Home & Living)
Willing to work with again:
Yes
Apr 21, 2019
Carmen Teh (Carmen Teh & Co. )
Willing to work with again:
Yes
Mar 07, 2019
(B-Lingo Communications Sdn. Bhd. (989658-M))
Willing to work with again:
Yes
Mar 19, 2018
(Mr Aery Goh Soon Lih (Translife Group Services))
Willing to work with again:
Yes
Feb 27, 2018
(Beyond Boundaries (Liew Cheng Yan))
Willing to work with again:
Yes
Feb 22, 2018
Soong Yee Lee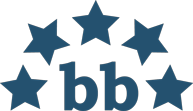 CatEagle
Avg. LWA :
5
(1 entry)
Willing to work with again:
Yes
Dec 01, 2017
Koo Lim
Willing to work with again:
Yes
Oct 16, 2017
Alvis Gan (Next Level Creatives)
Willing to work with again:
Yes
Sep 27, 2017
(Foo Hiap Siong & Co)
Willing to work with again:
Yes
Sep 11, 2017
The Writers Hut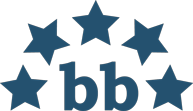 The Writers' Hut
Avg. LWA :
5
(4 entries)
Willing to work with again:
Yes
Sep 06, 2017
(B-Lingo Communications Sdn. Bhd. (989658-M))
Willing to work with again:
Yes
Sep 05, 2017
(Foo Hiap Siong & Co)
Willing to work with again:
Yes
Sep 04, 2017
(Foo Hiap Siong & Co)
Willing to work with again:
Yes
Aug 04, 2017
(Desmond Loke)
Willing to work with again:
Yes
Jul 09, 2017
Joel Tan (Bench Visuals)
Willing to work with again:
Yes
Jun 22, 2017
(Fadiah Nadwa Fikri)
Willing to work with again:
Yes
Jun 20, 2017
(Moi Chin Foo)
Willing to work with again:
Yes
Dec 26, 2016
Michael Young (Hai Lee Media)
Willing to work with again:
Yes
Nov 10, 2016
Darren Meng
Willing to work with again:
Yes
Nov 10, 2016
Jenny (Double Vision Sdn. Bhd. )
Willing to work with again:
Yes
Aug 01, 2016
(Norman Chen )
Willing to work with again:
Yes