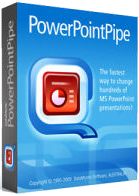 Join the world's largest community of translators.
Register now →
(It's free.)

Join the world's largest community of translators.

Join ProZ.com →
PowerPointPipe Search/Replace
0
out of
5
Translate faster and smarter using PowerPointPipe Search/Replace
PowerPointPipe is an automated translation tool used by language professionals to translate thousands of phrases in hundreds or even thousands of slides/presentations.
Used by over 700 professionals worldwide!
Top reasons to use PowerPointPipe
Apply massive predefined translation phrase lists - accelerates your translation with maximum reuse of previous work
Import external phrase lists from Microsoft Excel, CSV- or Tab-delimited files
Handles text boxes, shapes and other regions that Trados can't touch
Translates all common presentation types – Microsoft PowerPoint PPT/PPTX
Translate slides, master slides, headers, footers, text boxes, inline shapes, links
Translate document properties and custom properties such as Title, Subject, Author, Company
For translation in plain-text fields such as properties, text boxes, shapes, links:

PCRE-style regular expression pattern matching
EasyPattern pattern matching e.g. [ '$', 1+ digits, '.', 2 digits ]
Replacements can include clipboard contents, time and date parts, environment variables

Handles password-protected and corrupted presentations
Can be automated - making it possible to integrate with any workflow
New translation features in the latest PowerPointPipe
Price
From $10 / month
File formats
Microsoft PowerPoint PPT/PPTX
License type
Available as desktop (perpetual) and online (Software as a Service)
System requirements

| | |
| --- | --- |
| Operating system | Windows 7, Windows 2000, Windows 95, 98, ME, NT & 2000, Windows 10 (beta), Microsoft Windows 7, Windows 8.1, Windows Vista, Windows 10 |
| System requirements | 16 MB RAM |

Compatibility
Microsoft PowerPoint or Office 2016/2013/2010/2007/Vista, 2003 or higher
Support & upgrades

| | |
| --- | --- |
| Support and upgrades offered/included | Free upgrades for duration of license/Subscription, Free community support, Installation support, automatic updates, affordable upgrades, more on support, Paid support available for unlimited specialist support and free upgrades |

30 days
Languages supported
English, Chinese, Danish, French, German, Italian, Japanese, Russian, Spanish





Side-by-side comparison of this tool with others from the "Terminology extraction" category:




(1 review)

(0 reviews)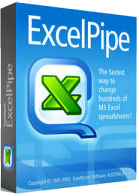 (1 review)


Compare more than two tools at once →




No reviews.